Product Description
The large yellow hibiscus is the official state flower of Hawaii and can only be found on this island paradise! Delicately hand-printed using a watercolor technique, these large blooms and swaying fronds come to life on our soft cotton lawn fabric. The fabric was invented specifically for high temperatures and humidity. It's incredibly luxurious, smooth, crease-resistant fiber enhanced by an exclusive finish. Perfect for those warm aloha days that blend effortlessly into aloha nights.
Product Details
Classic fit
Traditional button front styling
Laser engraved pacific blue accent buttons
Pattern-matched chest pocket
Straight hem
100% Cotton Lawn
Machine wash
Made in USA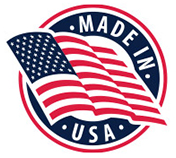 Made in the USA
This style is proudly made in the USA.