Hemming for pants is available for $5.95 per pair. You may choose any length from 27" to 35" on most styles. You can also choose from a straight hem or a cuffed hem. Orders requiring hemming under 27" need to be called in to customer service.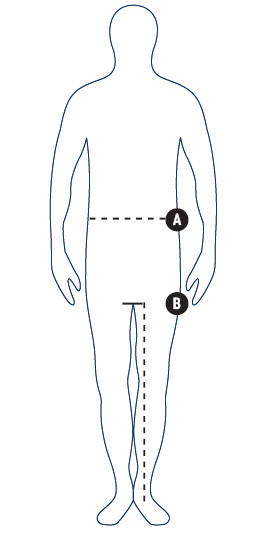 NOTE: Those hemmed under 27" are not returnable. Some exclusions apply.
If you would like more specific hemming information or advice about a product please contact us. We'll be happy to answer any questions you may have. Call us at 1-888-260-7676, email us at [email protected], or click on the live chat icon below.
A. Waist: (Pants & Shorts) Measure around the natural waistline at the narrowest part.
B. Inseam: (Pants) Measure standing, from the crotch seam down the inside pant seam to the desired length..